You are here:
German Specialized Courses
speak more – improve pronunciation – understand and use grammar – write your texts with confidence – boost your German for business use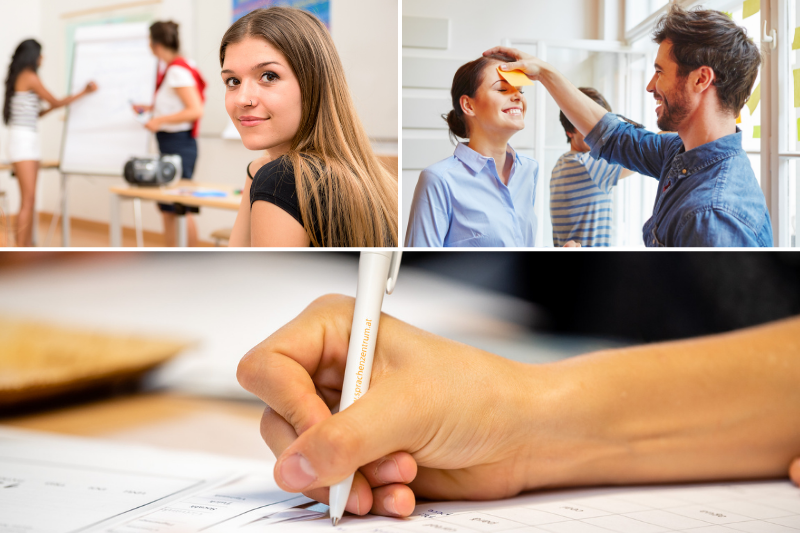 The Specialized Courses offer additional explanations and exercises for our students.
Nevertheless, they are also recommended for people who are not taking a regular course at the moment. You can stay tuned or simply get to know our courses.
3 weeks in July - courses start from 11.07.2022
3 weeks in August - courses start from 08.08.2022
2 weeks in September - courses start from 05.09.2022
You will learn German in a group of 6–10 students and benefit from personal support by the instructor.
Please note that the indicated course time corresponds to the local time in Vienna / Austria (CEST/UTC+2). Before registering, please check the time zone difference at your local time and register for the course schedule most convenient for your location. If you need assistance, click here.
As virtual classroom, we use the external provider Zoom.
To participate in our online courses you need a stable internet connection (10 MBit/s Download, 5 MBit/s Upload. If you are unsure of the internet speed at your specific location, please check your connection here: https://www.speedtest.net).
Duration: 3 weeks
Intensity: 2 units/week
Course times: afternoons
Tuition fees 3 weeks-courses: EUR 53
1 teaching unit = 45 minutes
---