You are here:
Exam Preparation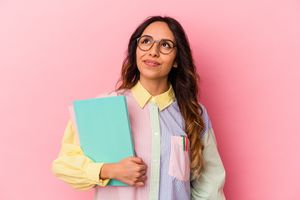 The Language Center of the University of Vienna offers the following courses:
English preparation courses for the CAE and IELTS examinations
preparation courses for the Latin supplementary exam ("Latinum")
The offer is primarily aimed at students with little previous or no knowledge of Latin who would like to take the Latin supplementary exam at university, but also at all students interested in acquiring Latin knowledge or improving existing knowledge.
Latin Preparation Courses
Duration: 10 weeks from March to May or October to January, 60 units per course
Course times: twice per week
Duration: 4 weeks in February or September, 60 units per course
Course times: 5x per week | Monday, Tuesday, Wednesday, Thursday, Friday
(1 teaching unit = 45 minutes)
Regular course fee 2023: EUR 410 per course
The script for the course is included in the course fee.
The script was created by the Language Center in 2021 on the basis of about 200 exam texts from the last 40 years and is regularly supplemented with new exam texts.
For the Latin course there is no discount available. Registration for a preparation course is not linked to registration for the Latin supplementary exam.
These preparation courses address individuals who wish to study or work in an environment in which English is used as the working language. These courses do not necessarily entail taking any examination and are also appropriate in preparation for a stay abroad.
Please visit the British Council website for detailed information regarding the different English language certificates and the relevant examination dates: http://www.britishcouncil.at/
IELTS Preparation Courses on weekends
Duration: 3 weeks, 18 units per course
Course times: Friday 17:30–20:00, Saturday 9:00–11:30
(1 teaching unit = 45 minutes)
Cambridge English Preparation Courses
Duration: 5 weeks, 30 units per course
Course times: Friday 17:30–20:00, Saturday 9:00–11:30
Duration: 10 weeks, 30 units per course
Course times: once per week, 18:00–20:30
(1 teaching unit = 45 minutes)