You are here:
Accommodation in student dorms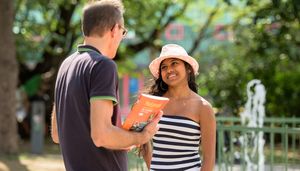 During the summer months, we are pleased to arrange accommodation for the participants of our German courses in conveniently located student dormitories. Accommodation is offered in single rooms.
Accommodation is offered on a self-catering basis only. The dormitories are equipped with communal kitchens. Numerous affordable restaurants are located around the university campus area.
• Apartments up to 4 rooms may have one shared shower and toilet.
• There is a communal kitchen on each floor. Basic kitchenware is provided.
• Bedlinen is provided.
• Laundry facilities are available.
• Internet/WI-FI is available.
Please note that towels are not provided.
Rooms can only be reserved for the entire duration of the course, i.e. 27 overnight stays in July and August, and 20 overnight stays in September. Additional nights - when booking two or three courses in a row - are charged separately.
Arrival and departure are always possible on a Sunday prior to the start of the course as well as on a Saturday following the end of the course.
A binding reservation can only be made upon receipt of your payment.
While registering online for the course of your choice, please select the type of the room (single) you wish to book.
The following payment options are accepted:
credit card (VISA, Mastercard)
eps
A binding reservation of your room can only be made upon receipt of your payment.
Upon receipt of your payment, the confirmation of your enrollment, including the address of the dormitory and the check-in schedule, will be sent to you via email.

You can also book courses and accommodation directly at our Office, as well as have somebody else do it on your behalf.