You are here:
Erasmus Courses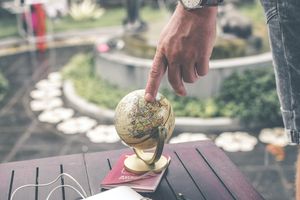 The Erasmus program of the European Union supports the international mobility in an educational framework. Many students, who wish to apply for an Erasmus grant at a foreign university (outgoings), have to proof proficiency in the language of their host university during the application process. Students who come to Austria via the mobility program (incomings), are supported in enhancing their German language skill.
The Language Center offers specially tailored courses for outgoing as well as for incoming students.
Would you like to study or complete an internship abroad?
Our Erasmus courses help you to expand your foreign language skills and serve as an ideal preparation for your time abroad. Living abroad is challenging for many; in these courses you learn to orientate yourself in an academic environment and besides that, you receive invaluable pieces of advice for everyday life.
However, an Erasmus nomination is not a requirement for the participation in these courses, which are also ideal for students who would like to improve their communicative skills.
NEW as of winter semester 2022/23: Participants in Erasmus courses will receive a partial refund of the course fee if they are successfully nominated for an Erasmus course with the help of the course certificate. (For the procedure see refund of Language Competence Certificates).
English Erasmus Preparation Course (B2)
French Erasmus Preparation Course (B1)
Italian Erasmus Preparation Course (B1)
Spanish Erasmus Preparation Course (B1)
Language Competency Exams
Should you already have a high competency level of the host country's language, you may take a language competecy exam with us and use it as proof for your degree program or your job. The Language Center regularly offers language competency exams for English, French, Italian, Portuguese and Spanish.

Please address requests for other languages or appointments directly to the Language Center of the University of Vienna.
Are you studying at the University of Vienna as an Erasmus student for one semester or two? In this case, good knowledge of German is useful for your degree program and for everyday life.
You might want to attend an intensive course in September or February to prepare you for your Erasmus stay, or improve your German during the academic year in a trimester or semester course.
Exchange students will be granted a discount of 20% on all trimester courses, February courses and summer courses; for preparatory intensive courses, a partial refund is granted.
The Language Center of the University of Vienna also offers courses in numerous other languages.