You are here:
Summer Intensive Courses Foreign Languages
Learn a new language or improve your previous knowledge in summer. You have plenty to chose from: Additionally to our 3-weeks Intensive Courses in July and September, we also offer Conversation Courses (online or offline) and Exam Preparation Courses for English (IELTS) and Latin.
We offer placement tests for English, French, Italian, Russian and Spanish.
You are interested in learning German? We also offer various German Courses in Sumer.
08.07.2024 – 25.07.2024 | Registration: 06.05. – 18.06.2024
09.09.2024 – 26.09.2024 | Registration: 06.05. – 27.08.2024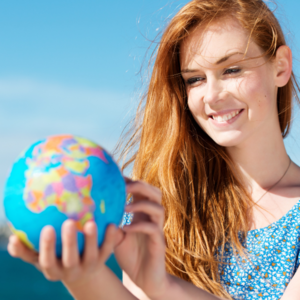 Arabic, English, French, Italian, Japanese, Korean, Portuguese, Spanish, Russian and Austrian Sign Language (ÖGS).
You can choose between live e-online courses and offline courses on site.
Offline courses are our usual courses at our campus locations and in the surrounding area.
In the online e-courses, you communicate live with your instructor and classmates and can participate in the class as interactively as in our on-site courses.
Regular course fee 2023/24: EUR 456 per course

Teaching materials are not included in the course fee. They are available at the bookstore Facultas am Campus.
Discounts:
for Austrian pupils, students and employees of the University of Vienna aswell as the Medical University: 25%
for recipients of federal aid for students (at the University of Vienna): 50%
for members of the Alumni Association of the University of Vienna: 10%
You will learn in a group of 10–16 students and benefit from personal support by the instructor.
The courses take place in our premises on the Campus of the University of Vienna and facilities in the surrounding area, see also Our Course Locations.
You will learn in a group of 10–16 students and benefit from personal support by the instructor.
To participate in our online courses you need a stable internet connection (10 MBit/s Download, 5 MBit/s Upload. If you are unsure of the internet speed at your specific location, please check your connection here: https://www.speedtest.net).
You will need a device with a microphone, speakers/headphones, a webcam and an (external) keyboard so that you can also perform your written tasks in the best possible way. You will work with word documents and other word-processing programs.
As virtual classroom, we use the external provider Zoom.
Please note that the indicated course time corresponds to the local time in Vienna / Austria (CEST/UTC+2). Before registering, please check the time zone difference at your local time and register for the course schedule most convenient for your location. If you need assistance, click here.
For a positive transcript, you are awarded ECTS (European Credit Transfer System):
2 ECTS for the A1–A2 levels
3 ECTS for levels B1 and higher
The decision regarding recognition (or non-recognition) of ECTS points (credits) lies with your university's or institutes' Study Program Administration [Studienprogrammleitung].
Please find here further information on disability-friendly exams.
Prior to course commencement, the Language Center offers assessment tests.
Self-assessment is also possible, based on the Common European Framework of Reference for Languages (CEFR) level descriptions.
Registration can be carried out online or directly at the office of the Language Center of the University.